THE WOOD YOU WANT
AT A COMPETITIVE PRICE.
HARDWOOD 101
The best wood for hardwood flooring is a matter of opinion, but the most popular wood for hardwood flooring is a matter of fact, and naturally the two overlap so it's just as well that we explore both.
And, it may surprise you to find out that looks aren't everything.
OAK HARDWOOD FLOORING
Oak is easily the most popular choice for its beautiful grain, competitive price, durability and ability to take a stain. That's right – oak is a wood that takes stain well, but that's true of several species.
Oak is the most popular choice in the U.S. because it's readily available in the Americas and it's what most homes with hardwood floors in the country have already. So, when people want to replace those floors, or when they need to choose a new floor, oak is the default.

MAPLE HARDWOOD FLOORING
Maple is also very popular in the U.S., especially since most of it is grown in North America. It's also a European staple, however, thanks to its high durability, light weight and clean, modern look.
It doesn't absorb stain well, but that's not an issue if you love the color, and many people do. Depending on the grade, it is a very light-toned wood that almost glows under the LED lights that accompany it in so many European and Scandinavian home designs.

WALNUT HARDWOOD FLOORING
Walnut is third on the list, and the first option that grows naturally in a warmer, darker tone than the top two choices (including the darker red oak).
Natural walnut is deep brown in color and looks very rich in solid planks for wall-to-wall flooring or as an inlay. When choosing, though, be sure you differentiate between American black walnut and Brazilian walnut, the latter of which is much harder.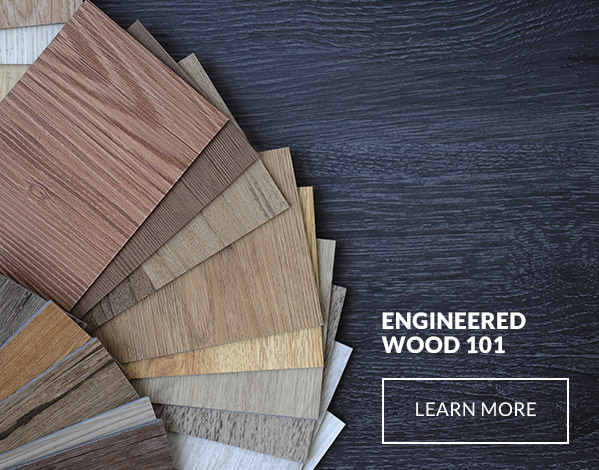 HICKORY HARDWOOD FLOORING
Once you get past the top three hardwoods it's difficult to accurately measure what's really more popular, but hickory has a big following thanks to its hardness – it's a very tough wood that resists scratches and dents.
It makes hickory popular with people who have homes with high foot traffic, but it's also got a lot of color variation and can be more expensive than oak, which is why it's a little farther down the list.

CHERRY HARDWOOD FLOORING
American cherry is popular due to its unique color and color variation between boards, and its distinctive graining. It shouldn't be confused with Brazilian cherry, which is arguably the most popular choice among exotic woods, but is very different in color.
Cherry remains popular despite the availability of less expensive woods that will easily take a cherry stain. This is because of its graining, as mentioned, but also because it ages well into a rich red-brown.

BEECH HARDWOOD FLOORING
Beech is another light-toned wood that works well with modern, minimalist flooring design; however, it's only the sapwood that's pale in color. The heartwood is a warmer brown, but is still a desirable choice.
Beech should not be confused with birch, which also comes in two varieties, as detailed below.

BIRCH HARDWOOD FLOORING
Both yellow and red birch are light in color, but it's the yellow birch (sapwood) that matures into a creamy, nearly white color that produces a very clean, modern look.
Red and yellow birch will both display slight color variation from board to board, but the overall effect is a pure and polished room.

Don't know what kind of hardwood flooring to choose? The professionals at European Hardwood Flooring can help based on your budget, your color preference and the look and feel of your home.